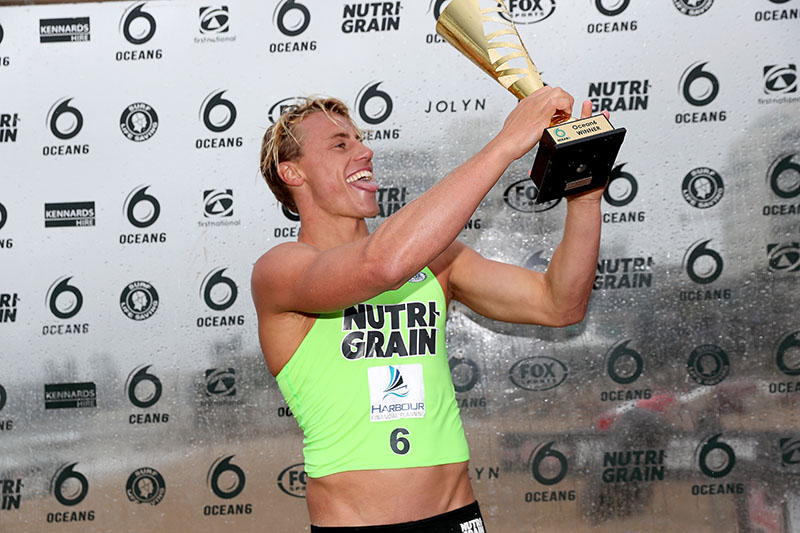 A huge congratulations to DEBRA Australia Ambassador Matt Bevilacqua on becoming the 2018 Nutri-Grain Ironman Series champion. After competing in the series for 5 years Matt was able to take out first place in the 6-round event in North Cronulla and has been crowned as the first Tasmanian to win the Ironman championship.
Matt has been an amazing ambassador for DEBRA Australia and is well versed in Epidermolysis Bullosa as he suffers from a mild form of EB Simplex. Despite struggling with the condition, Matt has been able to forge on ahead and become an Ironman Champion.
"The dream when I left Tassie at 18 was just to make the series," Bevilacqua told The Mercury.
"Outside of Tasmania I wasn't any good. As soon as I came to the Australian titles I didn't even make it out of round 1.
"I wasn't even in the top 75 per cent of ironmen.
"I hadn't dreamt of winning the series, I just wanted to make my mark on the sport and show the rest of the sport that Tassie competitors can mix it with the best."
As a child growing up with a family history of EB, Matt became aware of the impact EB has on lifestyle and participation in sports and other events. Matt told DEBRA he feels privileged to be an ambassador for DEBRA as it will allow him opportunities to raise the profile of the disease, raise money for research and to meet children and families who courageously overcome the daily challenges of EB.