Our Nurse Program is mainly funded by generous support of FGX and their shareholders. We are immensely grateful for their support which has not only allowed us to develop our Nurse program more quickly but also allowed us as a charity to have more stability in provision of this program over the years.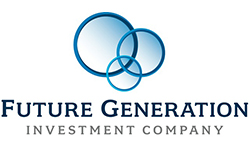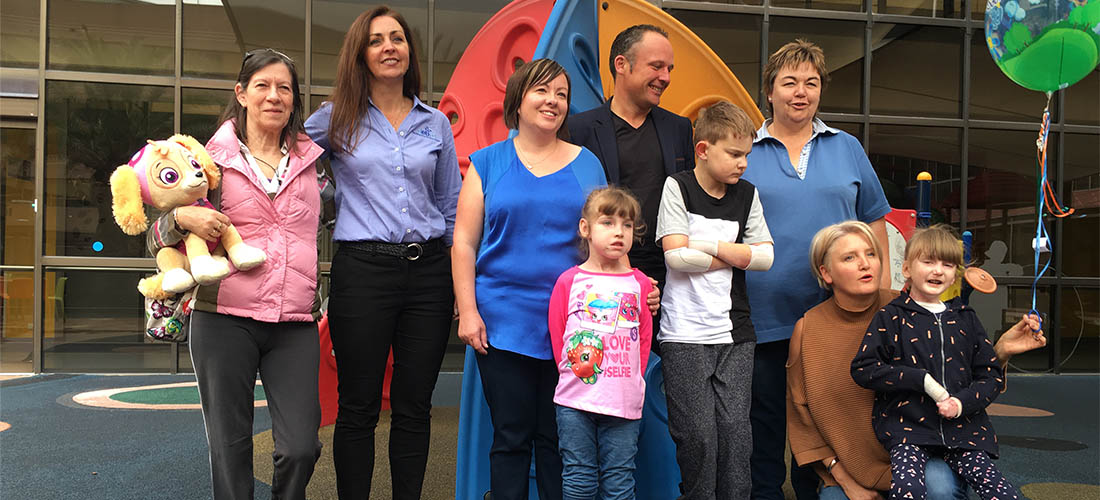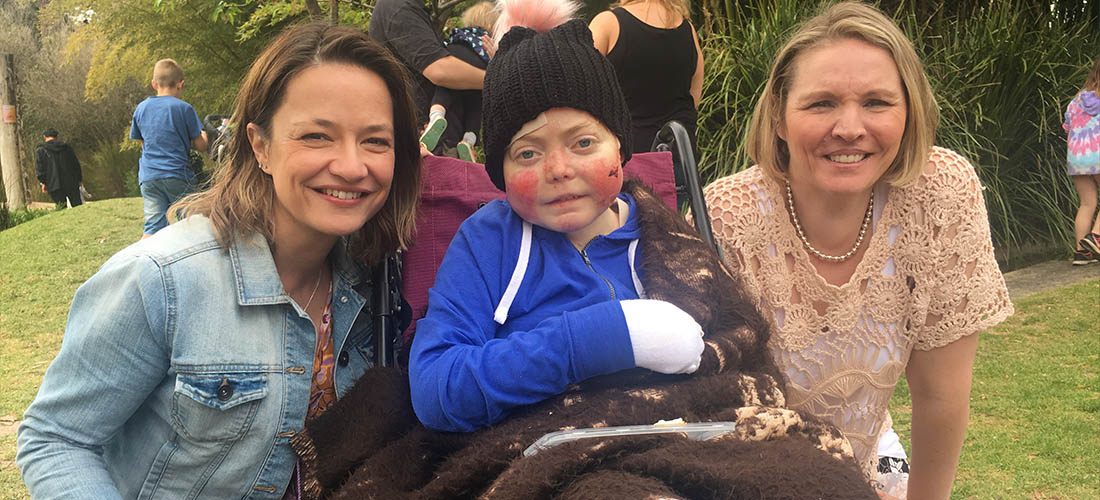 Melbourne, Brisbane & Sydney
We are pleased to have dedicated EB Nurses in Melbourne, Brisbane and Sydney. The roles in Melbourne and St George Hospital Sydney are funded by DEBRA Australia to increase the level of support for EB families within the children's and adults hospital network, and have recently branched out into the adult sector in Melbourne.
Our EB Nurses are particularly dedicated and committed to providing much needed support and facilitation of the EB Clinics at the hospitals and externally. The program continues to evolve as we identify the needs of our families to ensure better quality of care. Our nurses care for new born babies and their families on a national basis.  They also coordinate around 20 clinics per year for families in the different locations. There are many outpatient appointments organised with the nurses liaising with all of the multidisciplinary health care team to maximise care outcomes.
Samantha Hay was appointed as our first part time EB Nurse in Qld in 2010 and has done a wonderful job over the years supporting, caring and educating families. As of July 2017 Samantha is now funded by Qld Health and will continue to work from the Queensland Children's Hospital in Brisbane.
Lauren Weston was appointed as the transition EB Nurse in 2017 at the Royal Melbourne Hospital for one day a week and will actively facilitate transition for paediatric EB patients from the Children's Hospital into the adult sector. This role will complement her ongoing part time position at The Royal Children's Hospital Melbourne supporting children and families.
Annaleen O'Hara works two days a week at the St George Hospital in Sydney working mainly with teenage and adult patients.
Our EB nurses are actively involved with the NZ ANZEB nurse group and regularity liaise with other EB nurses overseas to provide latest advice and support to patients. DEBRA Australia is proud to support continuous education of our EB nurses via our Travel Fellowships and annual Health Professional Day enabling nurses to get latest training and education both overseas and from specialists nationally. Together this ensures that they can provide EB families with the most up to date information on wound management and best practice clinical guidelines developed by DEBRA International.
Our EB nurses also work tirelessly to create awareness and provide education in pre-school, primary and secondary school communities as children transition into and through their education years. Their dedication, care and passion extend outside the clinic setting and they are actively involved in fundraising initiatives and family support such as the EB Picnic recently held in honour of International EB Awareness Week.
This program also extends beyond hospitals to in home nursing support – to read more about in-home nursing support click here.
Supporting EB Nurses
DEBRA Australia is also proud to be supporting EB nurses in other states including Women's and Children's Hospital, North Adelaide SA and Sydney Children's Hospital, Randwick NSW.