Epidermolysis Bullosa (EB) is a rare disease whereby the skin blisters and peels at the slightest touch. Living with EB has been likened to living with third degree burns. It is very painful, and sufferers must be bandaged every day with dressings to protect and medicate their wounds.
For more information check out What is EB?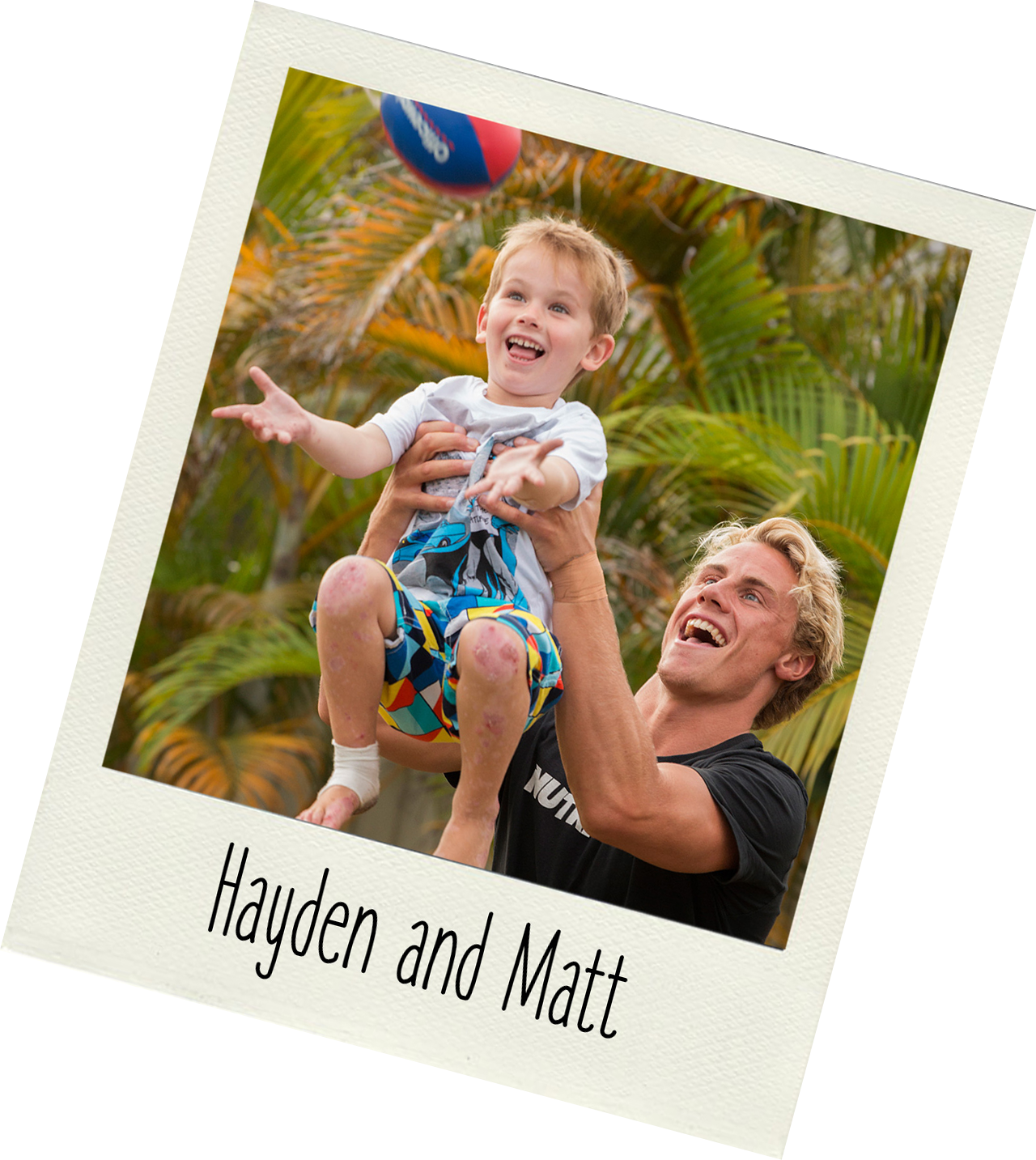 Make a donation and help DEBRA continue its important work
National Disability Insurance Scheme (NDIS) and Epidermolysis Bullosa (EB)
The National Disability Insurance Scheme (NDIS) is a single, national insurance scheme that funds reasonable and necessary support to help people including children with a disability reach their goals throughout life.  The scheme takes a person-centred approach to disability care. The NDIS may also support families and carers of a person or child with a disability.
The National Disability Insurance Agency (NDIA) administers the insurance scheme.
For the purposes of the scheme, EB is formally recognised as a disability in the list of conditions developed for the scheme.  This list of conditions is designed to streamline the access process.
NDIS over the last 12 months have welcomed DEBRA into a relationship which is principally one of an advisory role and advocacy as required.
DEBRA believes, following the numerous meetings with the NDIA, that they have gained a better appreciation and understanding of the impacts and supports required in regards to EB. Ongoing work is being done by DEBRA to inform the NDIA on the circumstances, nature and frequency of supports which those with EB require.
The NDIS Pathway booklet created by the NDIA provides, as a first point of familiarisation with the scheme, a visual representation of what the NDIS can provide in terms of support and how you can access that support. The booklet can be accessed by clicking here.
DEBRA has put together further information on the scheme and its application to EB which can be accessed by clicking the link below.
We strongly recommend talking to DEBRA prior to starting your NDIS application process.
If you would like to obtain further information on the NDIS and how it may assist in providing support for those suffering with EB, please contact, Simone Baird, Family Support Cooordinator on 0413 967 609 or contacting us via the link below.
DEBRA Australia is proud to be hosting the 2018 Health Professionals EB Symposium at the Novotel Sydney Brighton Beach Hotel. The symposium will contain a variety of guests in various fields relating to Epidermolysis Bullosa, [...]
Registrations for the Sixth National Conference and Kids Camp 2018 have been extended until July 31st at 5pm. DEBRA Australia would like to invite all EB families around Australia to attending this amazing weekend. This fantastic [...]
Recently in April, EB Mum and DEBRA Australia Board Member Mel used her recent holiday to Bail to also help support some of the families living in Bali impacted by EB by delivering some much needed [...]