In Home Nursing Support
Currently 10 patients, both children and adults, from various states across Australia are participating on this scheme and are receiving In Home Nurse Care. This care generally encompasses trained registered nurses providing in-home care to EB patients, 3 x 2hrs per week, assisting families during dressing changes. We have found that the impact of this care is tremendous in assisting families and patients have better quality of life, develop independence for young adults while providing best care and wound management. We found that this program is especially useful for families with newborns who are learning to cope with living with EB and young adults who are trying to establish more independence (Stevens et al., 2016) . To date, since the conception of the program in mid-2012, we have been able to assist a total of 25 families. Our In Home Nursing Support program model has now been adapted by other DEBRA member countries supporting EB patients internationally, namely in Chile, Spain and Ireland.
Our nurse program which encompasses, both hospital and in-home nurse care is mainly funded by FGX. However we would also like to acknowledge The Eliza Braitling Foundation for contribute towards supporting the in home nurse care  and with DEBRA Australia combined they fund up to $93,000 p/annum to ensure family's needs are being met. We can't thank our supporters enough for their generosity.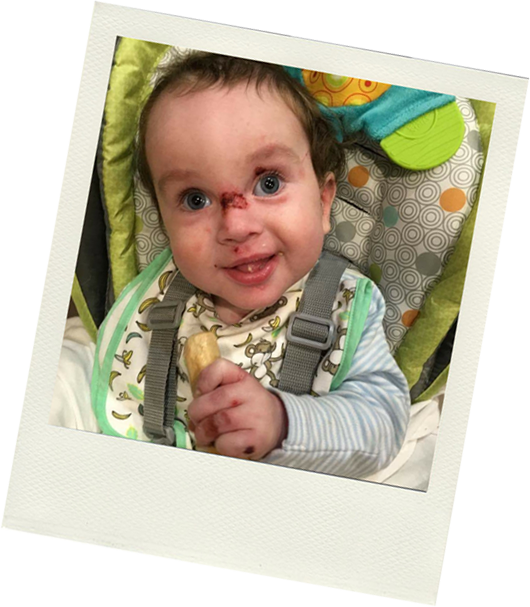 "My family and I are eternally grateful for the invaluable care provided by the EB Nurse Program. Within hours of our son Adam's birth, EB nurse was at hand to expertly apply suitable dressings to ease the persistent discomfort of his exposed raw skin. Since then our wonderful EB Nurse has taught us how to apply dressings to manage his wound care at home and offer practical advice to help solve the challenges he faces, including assisting other medical teams during Adam's double eye surgery and educating the staff at Adam's Day Care about EB. We consider ourselves extremely lucky to have this service available to us as we rest assured that our EB journey is not a lonely one. Thank you for helping families like mine."
Angela – EB Mum