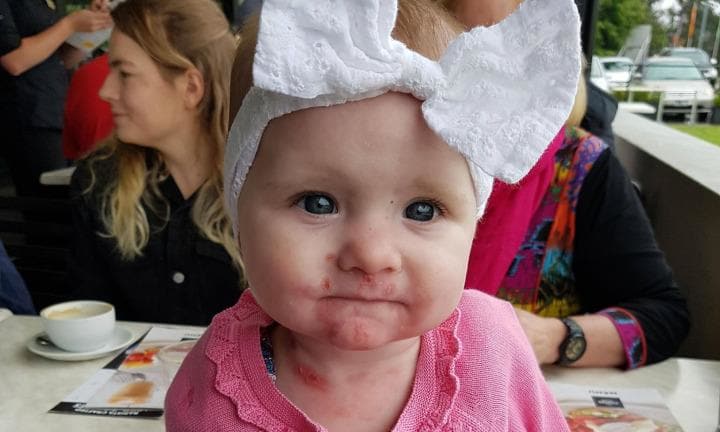 From Kidspot.com.au.
Lylah's condition is almost equivalent to having third-degree burns, her parents share what life is like with their special little girl.
Little Lylah's journey into the world wasn't as simple as other babies. Her parents Lara and Mathew Scott got married back in 2015 but struggled to conceive.
"We had to go through IVF to conceive Lylah," Lara told Kidspot. "It took three cycles."
Lara's husband Matthew had been born with a condition called Epidermolysis Bullosa (EB).  A debilitating disease which causes the skin to blister, in severe cases, up to 70% of the body and internal linings can be covered in sores and blistered wounds that can be compared to severe third-degree burns.