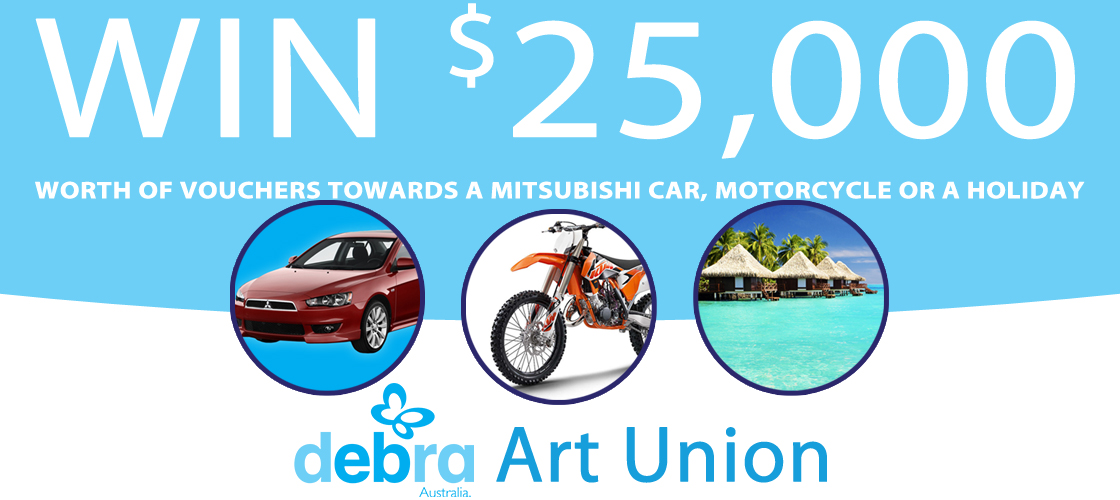 WHAT IS EB?
Epidermolysis Bullosa (EB) is a rare disease whereby the skin blisters and peels at the slightest touch. Living with EB has been likened to living with third degree burns. It is very painful, and sufferers must be bandaged every day with dressings to protect and medicate their wounds.
For more information check out What is EB?
WHO WE ARE
DEBRA (Dystrophic Epidermolysis Bullosa Research Association) Australia is a not for profit volunteer based organisation that does not receive any direct Government funding.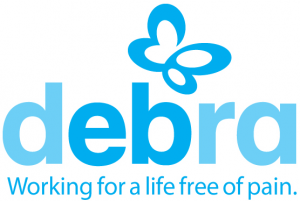 DEBRA Australia objectives are to:
Educate and support families living with Epidermolysis Bullosa (EB)
Investigate and implement programs to help EB sufferers to improve their care and quality of life
Offer financial and emotional support and also networking opportunities to families
Educate health professionals and the general public about EB
Raises awareness of this orphan disease
Raise vital money for Research to one day find a cure
Maintain DEBRA International membership to combine resources and networking opportunites
Make a donation and help DEBRA continue its important work
 WHAT CAN YOU DO?
SHARE
Help us raise awareness of EB and what DEBRA Australia is doing by talking to your friends, family and work colleagues.
DO
Get involved by fundraising yourself throughout the year, or participating in one of our annual events such as the Dine and Donate campaign during International EB Awareness Week.
DONATE
DEBRA Australia is primarily run by volunteers who all selflessly use their own time to contribute. That means when you donate to DEBRA Australia the money is going directly to help support the families in need.
BEQUEST
By leaving a bequest in your Will to DEBRA Australia you are helping us provide the support to EB families in Australia. For more information contact admin@debra.org.au