31st August 2018
Sydney
A half day symposium was held on Friday 31 August in Sydney in conjunction with the family camp. This session was well attended by health professionals from all around Australia and New Zealand. International guest speaker A/Prof Peter Marinkovich gave an interesting talk to update the delegates with the progress in gene therapy in EB. Other guest speakers included Prof Dedee Murrell, Dr Susan Robertson, EB Nurse Lauren Weston, Dr Tariq Khan and Dr Bronwyn Sacks.  The feedback was very good with 95% of the attendees rating the quality of the event as excellent or very good and 94% felt it was relevant to their field of work.
A round table EB research meeting was also held to progress the discussion initiated in Melbourne with Prof De Luca earlier this year.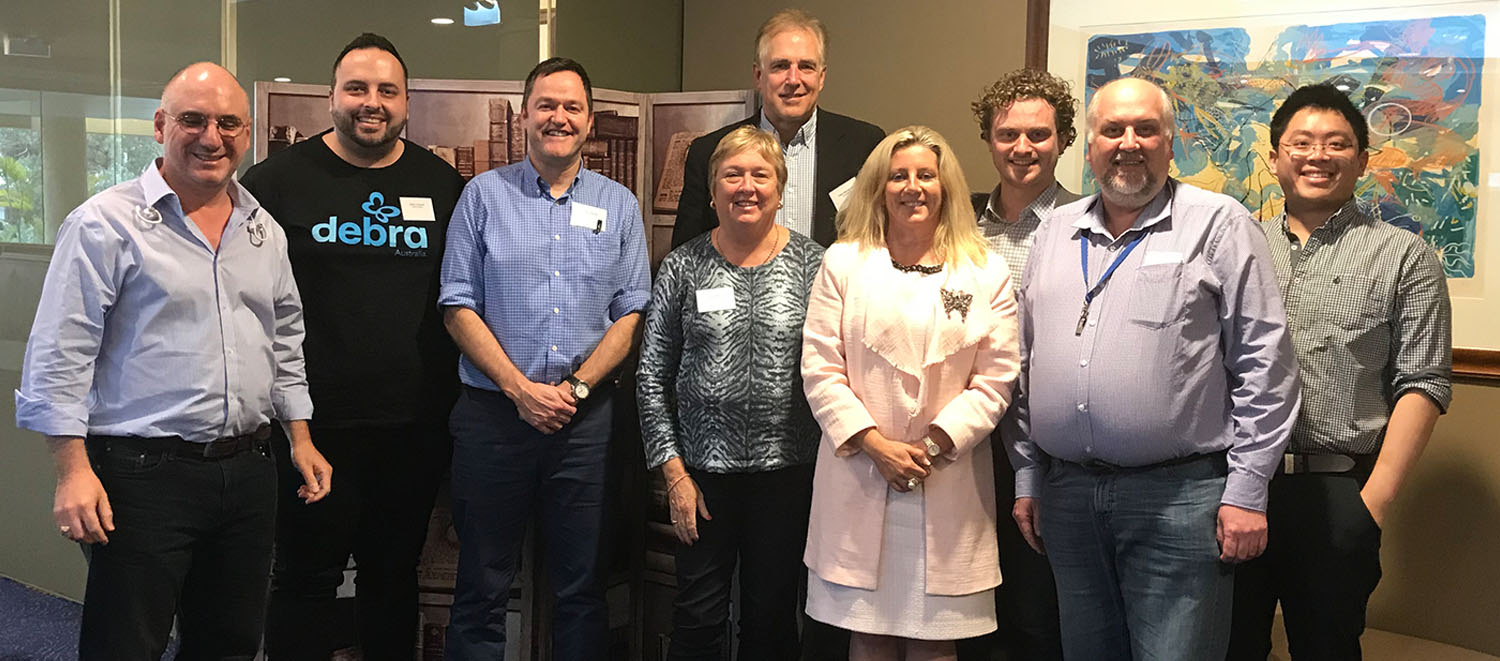 Some of the attendees on the day from left: A/Prof Albert Mellick, Dr Zlatko Kopecki, Dr Tom Connell, Dr Jennifer Marty (DEBRA Chair), A/Prof Peter Marinkovich, Prof Dedee Murrell, A/Prof Johannes Kern, Michael Fitzpatrick (DEBRA family representative) and Dr Geoffrey Lee.