Photos by Lindsey Collier
35 attended the recent EB Health Professionals Day held on the 11th September in Brisbane at the Novotel Brisbane Airport. The main focus was to educate health professionals caring for patients with EB on pain management, podiatry, research updates and international networks available. It also gave the health professionals a chance to network and attend the EB Camp at the Sunshine Coast that weekend to learn more and talk to families.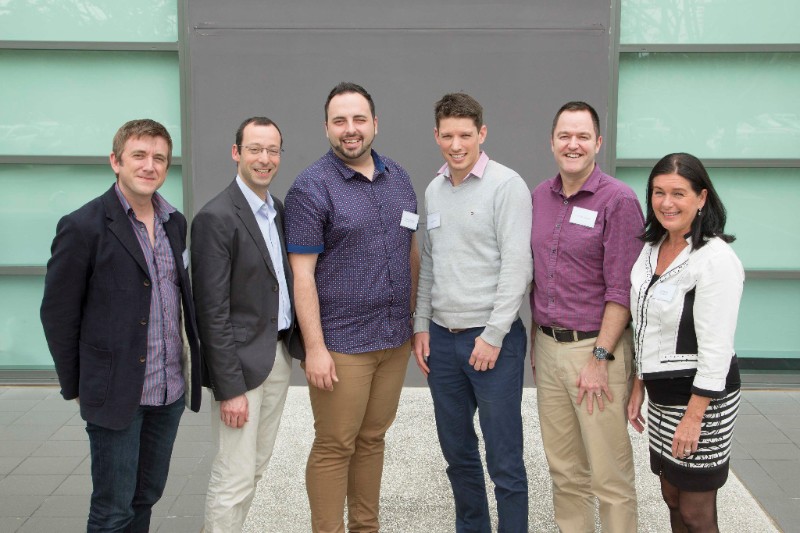 EB Health Professional Day Guest Speakers
Photo by Lindsey Collier – left to right: Guest Speakers A/Prof Andrew South (EB Research Thomas Jefferson University USA), Dr Simon Cohen (Specialist and Paediatrician – VIC Pain Specialist Clinic), Dr Zlatko Kopecki (EB Research University of South Australia), Lewis Citroen (Podiatrist, Footworks, Melbourne), Dr Tom Connell (Infectious Diseases Specialist, Royal Children's Hospital, Melbourne), Dr Gabriela Pohla-Gubo (EB House Austria and General Hospital Salzburg).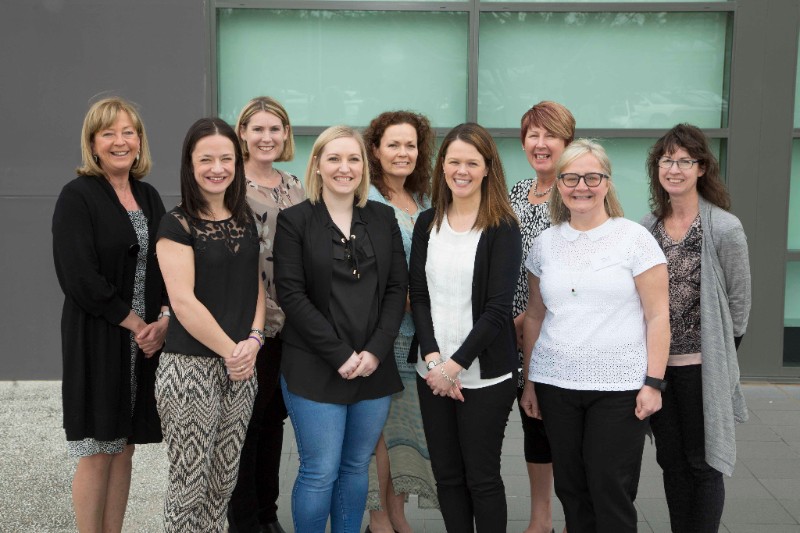 EB Nurses from Australia and New Zealand
Photo by Lindsey Collier – left to right – back row: Margaret Norris (EB Nurse St George Hospital Sydney), Samantha Hay (EB Nurse Lady Cilento Hospital Brisbane), Jacqui Finnigan (EB Nurse NZ), Sharon Cassidy (EB Nurse NZ), Jane Widdowson (EB Nurse NZ)
Front row: Lauren Weston (EB Nurse Melbourne Royal Children's Hospital),
Cassie Dujmovic (Wound Clinical Practice Consultant Adelaide Women's & Children's Hospital),
Anna Malden (Complex Care Clinical Practice Consultant – Adelaide Women's & Children's Hospital), Sarah Hill (EB Dressing Scheme Nurse BrightSky Australia)