Tickets are now closed for Walk For Wings
Join us this EB Awareness Week for Walk for Wings where all our families and EB supporters come together to raise awareness and show their support for families that have lost loved ones or are still battling every day with EB.
As well as coming together to raise awareness for EB we are coming together as a community to raise critical funds for our life changing programs and to one day find a cure.
Once you have purchased your tickets you can simply join our group or set up a team to fundraise and make a bigger difference.
This year you can participate across the country in these states and locations: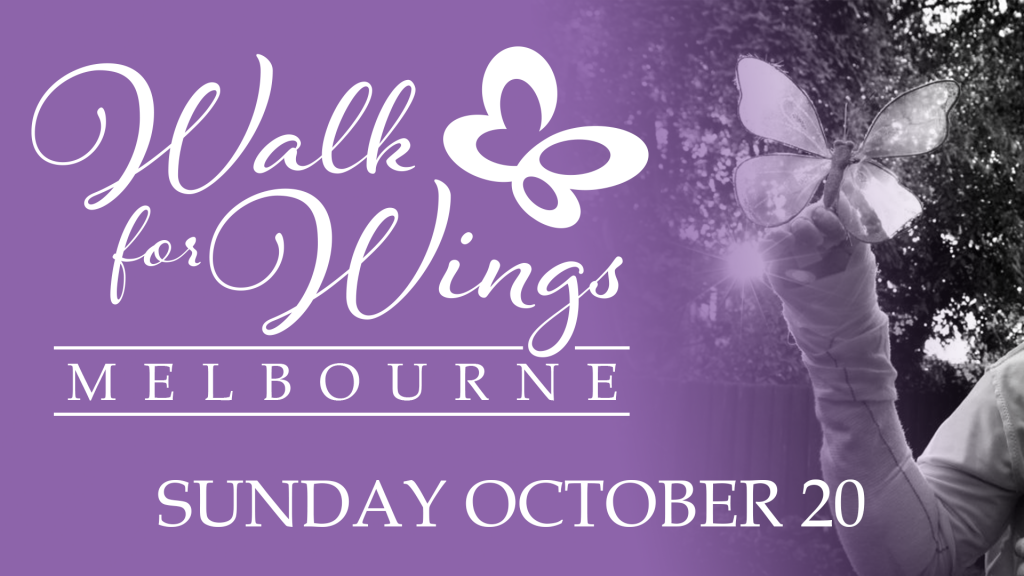 Royal Botanical Gardens, Melbourne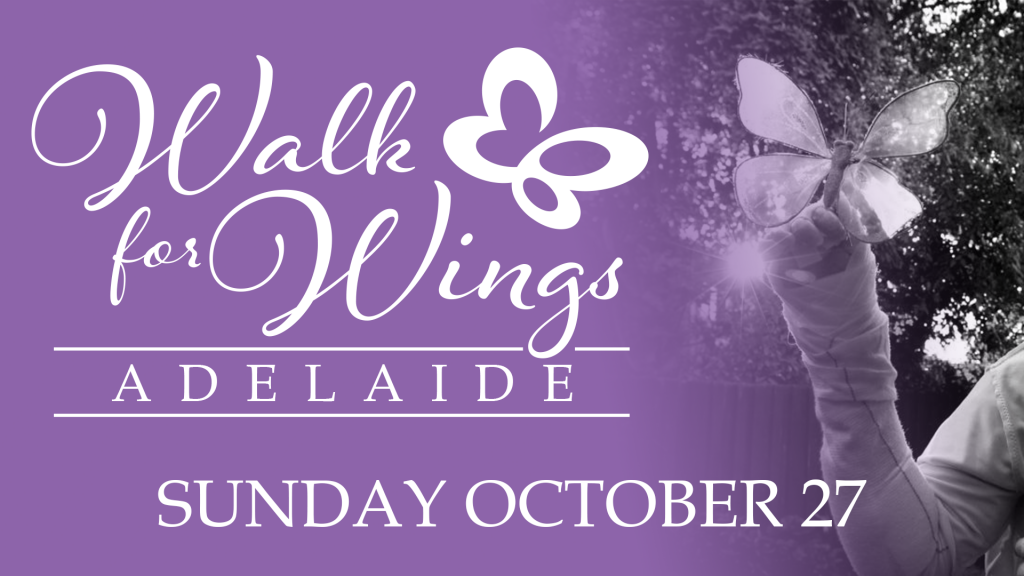 John Miller Reserve, Somerton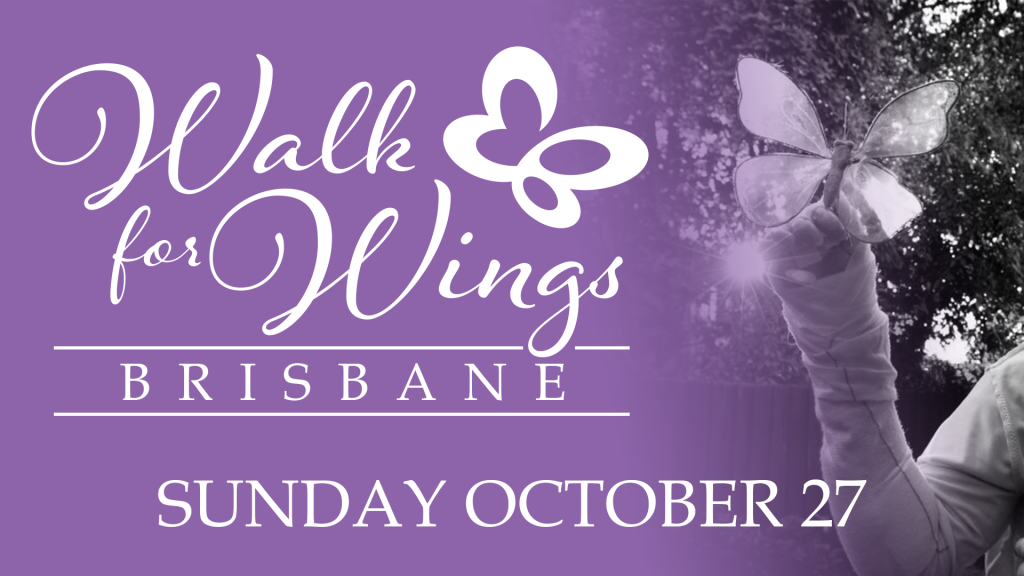 Lower Moora Park, Sandgate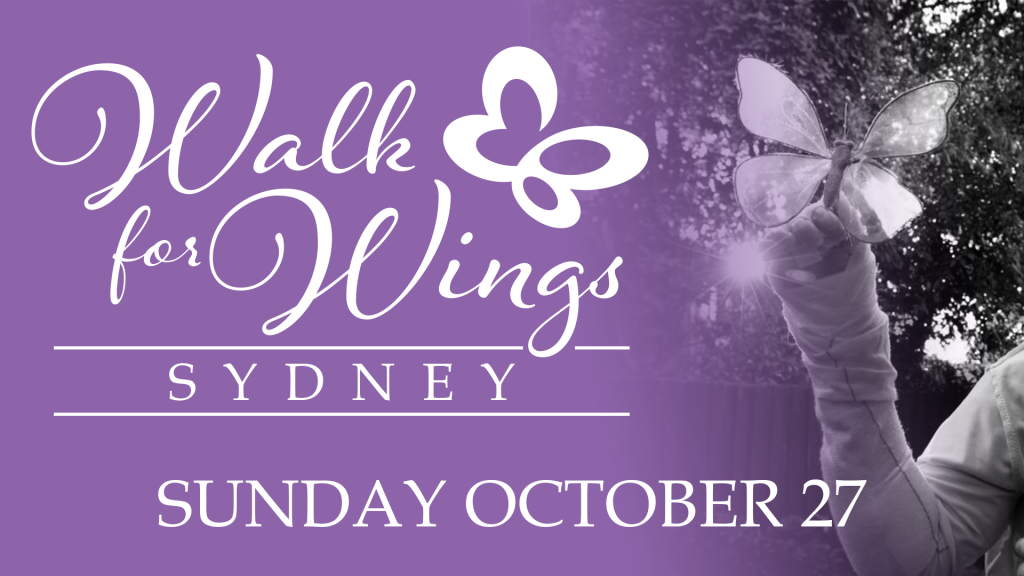 Carss Bush Park, Carss
We are asking everyone to wear a pop of purple if walking in memory of a loved one or a pop of blue to continue the FIGHT against EB.
Some Handy Info:
– Each participant will be given a flag to represent why they are walking
– You can purchase our limited edition Purple and Blue T-shirts (pre-order only)
– You can purchase a purple or blue bandanna to wear to represent why you are walking
– After each event hang around and meet our community and have a bite to eat
– Make sure you look out for more information about your location and the event details of what's on
What to do next:
STEP 1 – Buy your tickets
STEP 2 – Create a TEAM, Join a TEAM or just be part of #TEAMDEBRA
STEP 3 – Buy some cool merchandise
STEP 4 – Help us promote the event by getting friends and family to come along
STEP 5 – Help us raise critical funds for our programs
STEP 6 – Turn up have fun and #FIGHTEB
Walk for Wings 2018 – Melbourne & Adelaide
Around 100 people met up in Melbourne and some in Adelaide to start off the inaugural Walk for Wings event to raise awareness for EB and DEBRA. This event is also being held to remember all the families who have lost ones from EB and bring together the EB community and treasured memories.
This new 5km event was held in conjunction with International EB Awareness Week the last week of October.  Over $5,000 was raised and the Melbourne walkers all enjoyed a lovely cup cake and picnic in the park at the end.