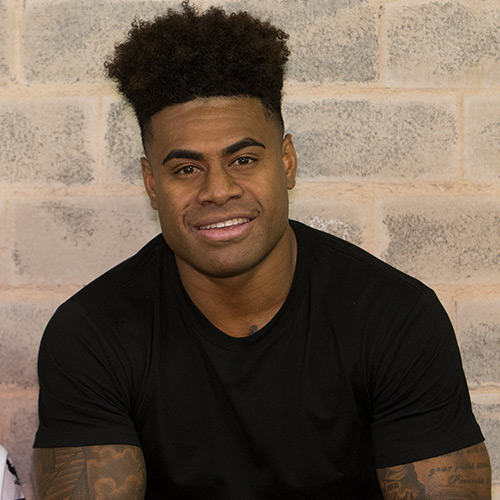 Born in NSW, Kevin was originally signed by the St George Dragons in the NRL.  In 2008, he joined the Newcastle Knights and played for their NYC team, scoring 21 tries in 2008/09 and in 2010 was named in the NSW Cup Team of the Year.
Of Fijian descent, Kevin represented Fiji in the 2009 Pacific Cup, where they finished 3rd in the tournament, before making his NRL debut for the Knights in 2010.
Following a stint with the Penrith Panthers, and further representation with Fiji in the 2013 Rugby League World Cup and 2014 Pacific Rugby League International, Kevin signed a contract with the Wests Tigers for the 2015 season, where he scored 9 tries in his first year.
After representing the Tigers in their Auckland Nines series in 2016 and 17, and further representation for Fiji in international tests, Kevin was named captain of the Fiji National Rugby League Team as they prepare for the 2017 Rugby League World Cup.
Kevin is another new ambassador for DEBRA in 2017, who has also thrown his immediate support behind our cause with his offer of support for our inaugural Brave Butterfly Ball.