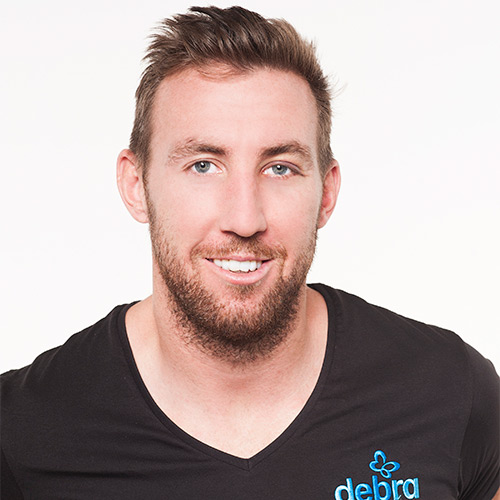 Brock is a former professional Australian rules footballer  with the Melbourne and Carlton Football Clubs in the Australian Football League.  Brock commenced his football career in the junior league of the Essendon District football league, before joining the Calder Cannons in the Under 18 TAC Cup.  Brock was a graduate of the AIS/AFL academy and a member of the U18 Australian International Rules team in 2003.
After being selected with pick #5 in the national draft, Brock finished fourth in the 2005 rising star award and after a torrid run of injuries finished 2nd in the Melbourne Best & Fairest award in 2008.   Following knee surgery in 2010, Brock won the Laurie Hill trophy for the Northern Bullants in the VFL in 2011, before returning to senior football for the Carlton Football Club.
Brock completed his AFL career at the end of 2014, after 157 games with the Melbourne & Carlton Football Clubs.
Brock is a role model and popular amongst both young and old age demographics and most importantly, has a voice. Brock is energetic, dedicated, disciplined and first and foremost kind hearted.  When Brock met Eliza Baird who lives with EB, they instantly connected, which resulted in Brock's support to our cause at DEBRA Australia.
Brock is also personally connected to the Wilkes family, who have had a huge involvement with DEBRA over the years with their daughter Tilly and are responsible for both the Cotton Ball and Tough Tilly days, which have raised much needed funds for DEBRA.