MELBOURNE, BRISBANE & ST GEORGE
We are pleased to have dedicated EB Nurses in Melbourne, Brisbane and St George. These roles are funded by DEBRA Australia to increase the level of support for EB families within the children's hospital network.
Our EB Nurses are particularly dedicated and committed to providing much needed support and facilitation of the EB Clinics at the hospitals and externally.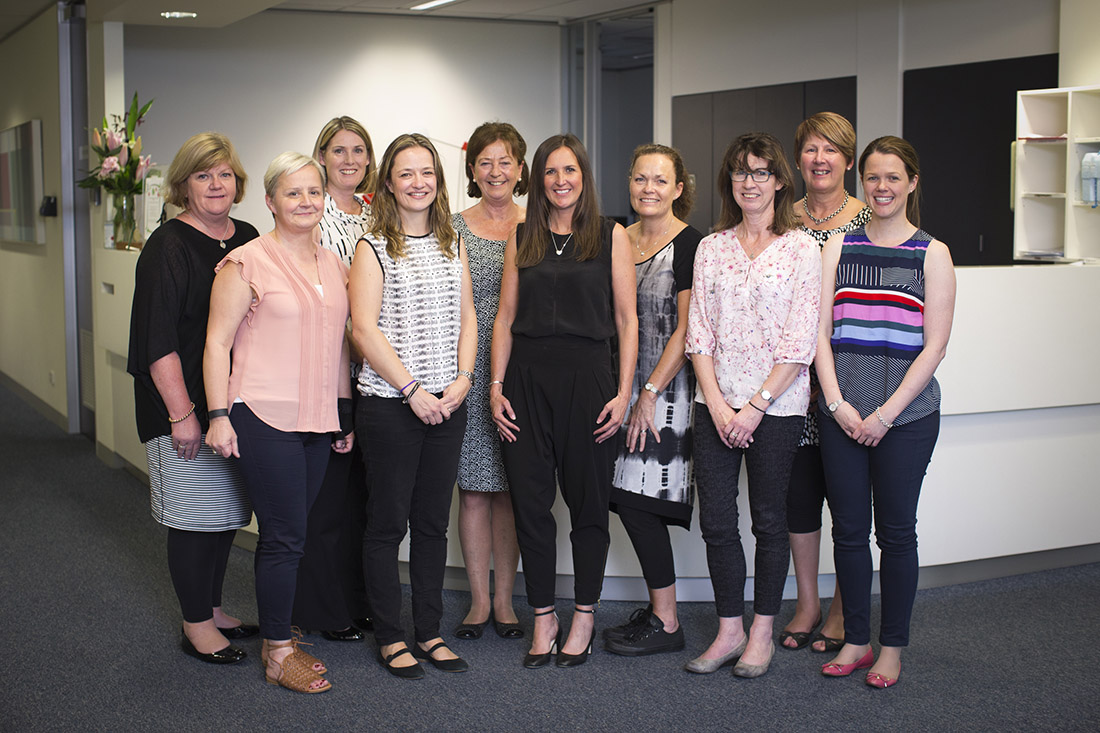 EB Nurses attend the EB Health Professionals Symposium held in Melbourne (November 2016)
Left to right: Jane Buckley (SA) / Sarah Hill (Brightsky NSW) / Samantha Hay (QLD) / Lauren Weston (VIC) / Margaret Norris (NSW) / Emma King (VIC) / Jacqui Finnigan (NZ) / Jane Widdowson (NZ) / Sharon Cassidy (NZ) / Anna Malden (SA). Absent from the photo Rebecca Saad (NSW)