DEBRA Australia Ambassadors
Matt Bevilacqua

Matt Bevilacqua is an Australian Ironman who also suffers from a mild form of EB Simplex. Despite struggling with the condition, Matt has forged ahead with his Ironman career.
Matt joined his local surf life-saving club at Clifton Beach as a nipper, and later commenced competitions.  At just 16 years old, Matt became the youngest person at the time to win the Tasmanian Open Ironman title – a race he went onto win three years in a row.
After completing school Matt chose to pursue his dream of becoming an Ironman and moved to Mooloolaba to train with the Michael King Ironman Academy.
Two years after his move Matt achieved his dream and made history by becoming the first ever Tasmanian to qualify for the Nutri-Grain Ironman series.  After finishing 9th in his debut series, Matt moved up to 7th in the 2014/15 Nutri-Grain Ironman Series.  In the 2015/16 series, Matt won his first Ironman race and finished the series in 3rd place overall.  In 2018, after 5 years competing in the series Matt took out first place in the 2017/2018 Nutri-Grain Ironman series.
Matt was also crowned the 2015 Queensland State Ironman Champion, and in 2016 finished 2nd in the legendary Coolangatta Gold race. In August 2017, Matt won the gruelling Molokai to Oahu paddleboard world championship for the third consecutive time, beating his own record by 12 seconds to finish in 4 hrs, 29 minutes and 32 seconds.
As a child growing up with a family history of EB, Matt became aware of the impact EB has on lifestyle and participation in sports and other events. Matt feels privileged to be an ambassador for DEBRA as it will allow him opportunities to raise the profile of the disease, raise money for research and to meet children and families who courageously overcome the daily challenges of EB.
Kate Moloney

Kate Moloney is a professional Netball Player who has been playing for the Melbourne Vixens since 2013 and was part of their 2014 ANZ Championship team.
Kate started playing when she was six and her passion for netball has seen her accomplish many achievements in the sport.  Kate's personal awards have included an MVP of the Under 17's National Championships, being named Captain of the Under 19 Victorian team, Vice-captain of Under 19 Australian team and in 2017, being named captain of the Melbourne Vixens in their inaugural Suncorp Super Netball season.
Kate has also represented Australia in the 2014 & 2016 Fast 5 World Series, and in 2017 was named in the Australian Diamonds squad.
Kate decided to join DEBRA Australia as an Ambassador after she was fortunate enough to attend the Tough Tilly day in Echuca.  Kate was touched by the strength of this beautiful little girl and would like to create more awareness about Epidermolysis Bullosa, which requires around-the-clock care and support from the families affected by this devastating disease.
Kate would like to help raise the profile of the disease for ongoing research, better treatments and one day, a possible cure.
John Platten

John Platten is a former Australian rules footballer who has had a long history with DEBRA, giving his support to awareness campaigns over many years.
John's achievements in Australian Rules football are legendary.  Prior to joining the VFL/AFL competition, John won a Margarey Medal for the best and fairest in the SANFL competition in 1984.  In 1986, John moved into the VFL (now AFL) to play for the Hawthorn Football Club and in 1987 John won his first Peter Crimmins Medal (Hawthorn best & fairest).  In that same year, he also won the highest individual award a player can receive in Australian Rules Football – the Brownlow medal.  He then added a second Peter Crimmins medal in 1994.
Throughout his illustrious career which saw him play in 258 games for Hawthorn and 113 games for Central Districts, John's other accolades include being a four time premiership player, 17 time state team representative, along with being named in the VFL Team of the Year and All Australian sides multiple times.  He has also been inducted into the South Australian Football Hall of Fame, Hawthorn Team of the Century, Hawthorn Hall of Fame and the Australian Football Hall of Fame.
In recent times, John has assisted DEBRA with several activities in Adelaide, as well as their Melbourne Market charity golf day, which included his recent appearance at the very successful 2017 event. He has also supported several Gala Balls including the 2017 Brave Butterfly Gala.
Brock McLean

Brock is a former professional Australian rules footballer  with the Melbourne and Carlton Football Clubs in the Australian Football League.  Brock commenced his football career in the junior league of the Essendon District football league, before joining the Calder Cannons in the Under 18 TAC Cup.  Brock was a graduate of the AIS/AFL academy and a member of the U18 Australian International Rules team in 2003.
After being selected with pick #5 in the national draft, Brock finished fourth in the 2005 rising star award and after a torrid run of injuries finished 2nd in the Melbourne Best & Fairest award in 2008.   Following knee surgery in 2010, Brock won the Laurie Hill trophy for the Northern Bullants in the VFL in 2011, before returning to senior football for the Carlton Football Club.
Brock completed his AFL career at the end of 2014, after 157 games with the Melbourne & Carlton Football Clubs.
Brock is a role model and popular amongst both young and old age demographics and most importantly, has a voice. Brock is energetic, dedicated, disciplined and first and foremost kind hearted.  When Brock met Eliza Baird who lives with EB, they instantly connected, which resulted in Brock's support to our cause at DEBRA Australia.
Brock is also personally connected to the Wilkes family, who have had a huge involvement with DEBRA over the years with their daughter Tilly and are responsible for both the Cotton Ball and Tough Tilly days, which have raised much needed funds for DEBRA.
Josh Aloiai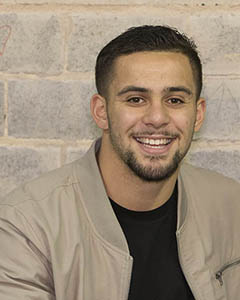 Josh is one of our new ambassadors for DEBRA in 2017, lending his support immediately to our Brave Butterfly ball in Sydney.
Born in New Zealand, Josh played his junior rugby for the Glenora Bears, before being signed by the Parramatta Eels in the NRL.
In 2014, Josh played in the National Youth Competition for Parramatta, along with representing New Zealand in the Junior Kiwis national team.  After an injury depleted 2015 season, Josh signed a contract with the Wests Tigers in 2016, where he made his NRL debut in Round 1 and became the only player ever to have played in every game during their rookie season for the Tigers.
DEBRA Australia are grateful Josh has agreed to come on board to assist in raising awareness for EB, and hope for a long and rewarding partnership with this future star.
Kevin Naiqama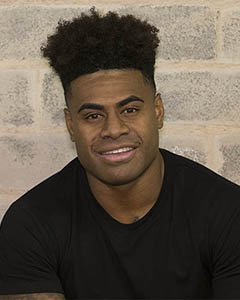 Born in NSW, Kevin was originally signed by the St George Dragons in the NRL.  In 2008, he joined the Newcastle Knights and played for their NYC team, scoring 21 tries in 2008/09 and in 2010 was named in the NSW Cup Team of the Year.
Of Fijian descent, Kevin represented Fiji in the 2009 Pacific Cup, where they finished 3rd in the tournament, before making his NRL debut for the Knights in 2010.
Following a stint with the Penrith Panthers, and further representation with Fiji in the 2013 Rugby League World Cup and 2014 Pacific Rugby League International, Kevin signed a contract with the Wests Tigers for the 2015 season, where he scored 9 tries in his first year.
After representing the Tigers in their Auckland Nines series in 2016 and 17, and further representation for Fiji in international tests, Kevin was named captain of the Fiji National Rugby League Team as they prepare for the 2017 Rugby League World Cup.
Kevin is another new ambassador for DEBRA in 2017, who has also thrown his immediate support behind our cause with his offer of support for our inaugural Brave Butterfly Ball.